Kart Museum
The Grand Prix Kart Museum is a mobile museum that encapsulates the history behind the Grand Prix race. The Kart Museum was established in 2012 by Grand Prix alumni and historian Dave Fuhrman as an idea to bring together the past and present history of the ingenuity and engineering behind the Grand Prix. Within this Kart Museum, you can find karts driven by past winners like Jim Feustel in 1965, Al Brittingham in 1967 and 1968, Chuck Sprague in 1976, and tons more! The Kart Museum also features the first SWE kart from 1974, diagrams of all the different track layouts, and some early video footage of the 1962-1966 races. The Kart Museum is open and on display every year during the annual Grand Prix Race. Check out the images below of what's displayed inside and outside the Kart Museum!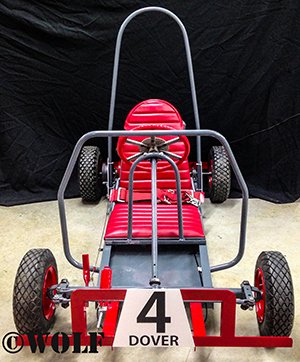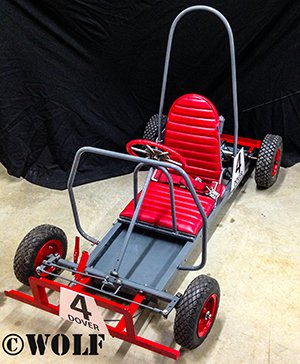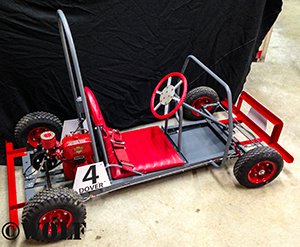 1958 – #4 – Grand Prix's inaugural race. All scratch built karts with Clinton Engine Company supplied power. Held on streets between Co-Rec and 'H' halls.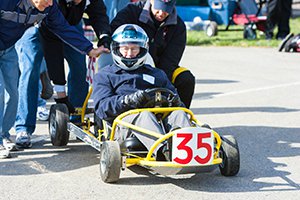 1965 – #35 – The 'Ole Banana entered by The 'Flying Vegetables.' Jim Feustal wins rain-shortened face. Last scratch built kart to win.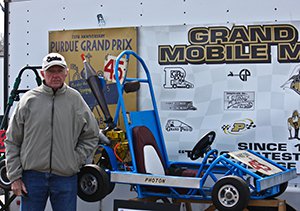 1966 – #45 – The Photon with George Taylor, McCulloch kart and engine.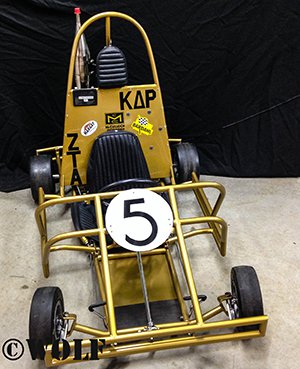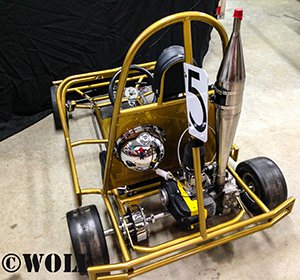 1967/1968 – #5 – Al Brittingham becomes the first multiple winner in KDR's "5th Mystery." Al also designs temporary circuits on Ross Ade parking lot.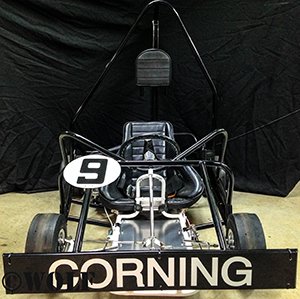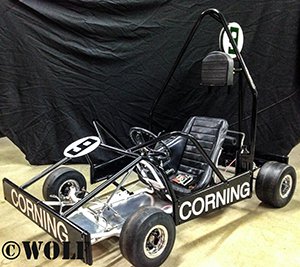 1974 – #9 – SWE first entry driven by Phyliss Wheil. Started 42 (and counting) years of Corning/SWE marriage, which is the longest in all of motorsports.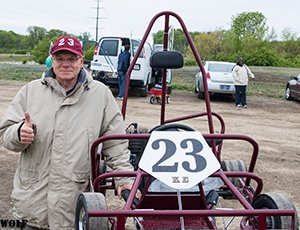 1975 – #23 – Mike Brennan uses ancient Rupp kart to smoke the field in Sigma Kappa #23. Powered by a Parilla engine. Neil Armstrong is Grand Marshal that year.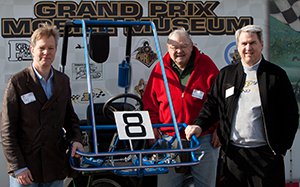 1976 – #8 – Future Indy500 winning crew chief, Chuck Sprague, brings new level of engineering and preparation to G.P. Many think this is the best looking kart to ever win.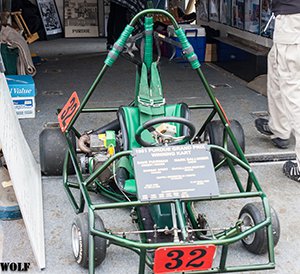 1981 – #32 – Margay Expert kart with a McCulloch engine driven by David Fuhrman. Race takes 1 hour and 7 minutes in front of over 20,000 spectators.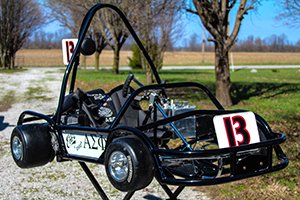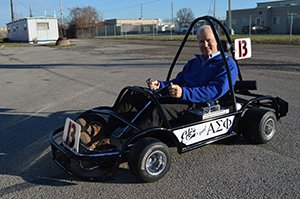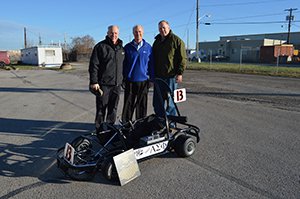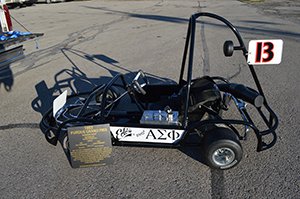 Dave Fuhrman's renovation of the 1983 winning kart driven by John Shumaker, the same cart driven by his brother Bill in 1979-1981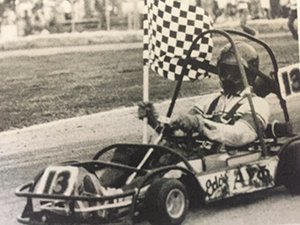 1983 Champion John Shumaker in the Alpha Sigma Phi kart.