Kart Museum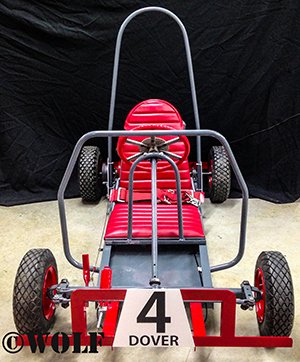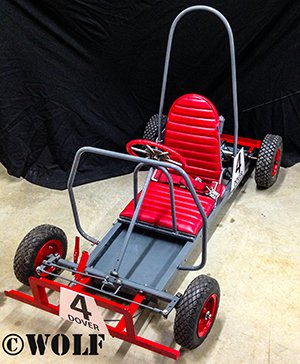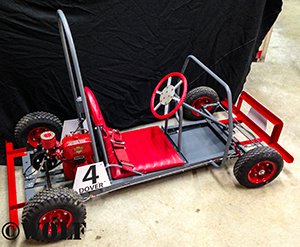 1958 – #4 – Grand Prix's inaugural race. All scratch built karts with Clinton Engine Company supplied power. Held on streets between Co-Rec and 'H' halls.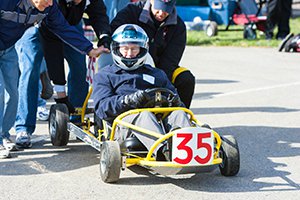 1965 – #35 – The 'Ole Banana entered by The 'Flying Vegetables.' Jim Feustal wins rain-shortened face. Last scratch built kart to win.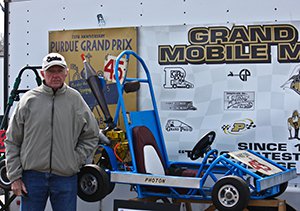 1966 – #45 – The Photon with George Taylor, McCulloch kart and engine.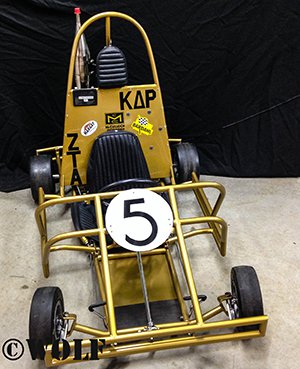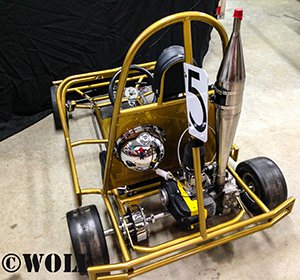 1967/1968 – #5 – Al Brittingham becomes the first multiple winner in KDR's "5th Mystery." Al also designs temporary circuits on Ross Ade parking lot.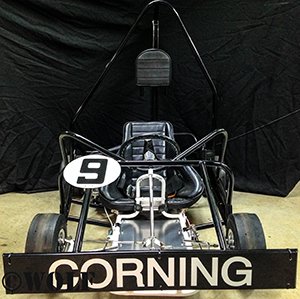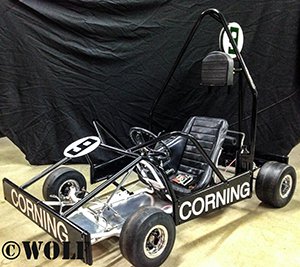 1974 – #9 – SWE first entry driven by Phyliss Wheil. Started 42 (and counting) years of Corning/SWE marriage, which is the longest in all of motorsports.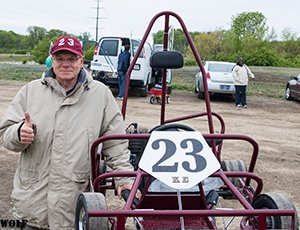 1975 – #23 – Mike Brennan uses ancient Rupp kart to smoke the field in Sigma Kappa #23. Powered by a Parilla engine. Neil Armstrong is Grand Marshal that year.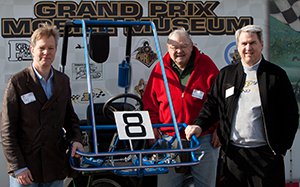 1976 – #8 – Future Indy500 winning crew chief, Chuck Sprague, brings new level of engineering and preparation to G.P. Many think this is the best looking kart to ever win.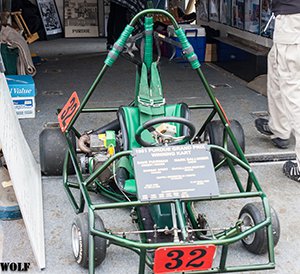 1981 – #32 – Margay Expert kart with a McCulloch engine driven by David Fuhrman. Race takes 1 hour and 7 minutes in front of over 20,000 spectators.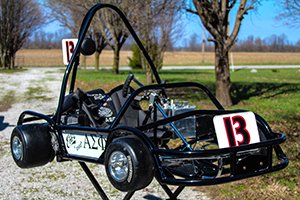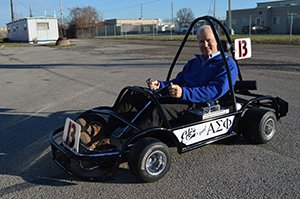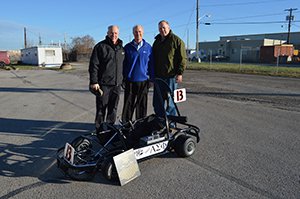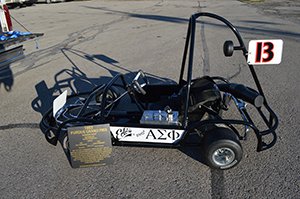 Dave Fuhrman's renovation of the 1983 winning kart driven by John Shumaker, the same cart driven by his brother Bill in 1979-1981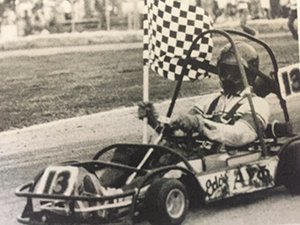 1983 Champion John Shumaker in the Alpha Sigma Phi kart.