Leadership
Executive Advisory Board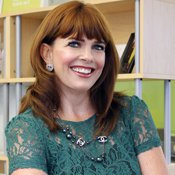 Kathleen Sarpy (LA'92)
Founder, International Council of Purdue Women | Founder & CEO, Agency H5
Kathleen graduated from Purdue with a bachelor's degree in communication in 1992. Since then, she has enjoyed a diverse career in PR and marketing, working with some of the country's most recognizable companies and brands.
Her nationally acclaimed PR firm, Agency H5, was twice named national Small Agency of the Year by PR News and a Best Place to Work. Kathleen has been named PR Professional of the Year by PRSA Chicago and a Top Women in PR by PR News. She is a contributor to NBC News and Chicago Woman Magazine and regularly lectures on the PR industry and entrepreneurship.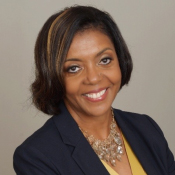 Kassandra Agee Chandler (M'80)
Founder and Principal Consultant, Systematic Design Consultants
Kassandra graduated from Purdue with a bachelor's degree in management. As a student, she distinguished herself in many ways, including serving as a student counselor for the Business Opportunity Program and as a founding member of the Society of Minority Managers. She also became the University's first African American Homecoming Queen.
Upon graduation, Kassandra worked in the public and private sectors for notable organizations, including Proctor & Gamble, Dow Chemical, Exxon, and Texas A&M. Today, she operates a boutique information technology consulting firm based in Houston, Texas.
Kassandra shared the role of mentorship in her life, the impact it had on her life, and how she is trying to create more mentors.
Veletta Bell (M'85)
Director of the Project Management Office, University of Chicago Booth School of Business
Veletta graduated from Purdue with a bachelor's degree in industrial management in 1985. Today, she leads a team responsible for the successful implementation of a wide variety of technology projects. In conjunction with managing a team, she has led global IT integration projects for campuses in Singapore and Hong Kong. Veletta began her career in information technology and has worked at various Fortune 500 companies. She previously served as technology director for Chicago Public Schools, which is the third-largest school district in the United States.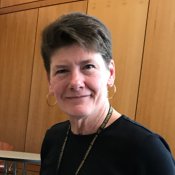 Beth Bostwick (MS M'89)
Serial Entrepreneur, Startup Adviser, and Published Author
Beth graduated from Purdue with a master's degree in human resources. She has conceived and created several businesses of her own. Her success in leading organizations from idea through mature success is a tremendous asset to the International Council of Purdue Women.Beth is a published author. Her book You Can Choose, written with her husband, Peter, is a collection of thoughts and observations on how life is lived and how choices influence the quality of our lives.
Katie Rippel (A'02, MS A'03)
Global Director, Supply VPO for AB-InBev
Katie graduated from Purdue with a bachelor's degree in 2002 and a master's degree in 2003, both in food science. Her career began as an intern at a St. Louis brewery, and she moved quickly through the ranks of manager and supervisor at breweries in St. Louis and Houston. She was named to Purdue Alumni's 40 under 40 list at only 29 years old.Katie's abilities led her to the position of senior brewmaster for Anheuser-Busch in Fort Collins, Colorado. In this role, she won multiple awards for excellence: three-time winner of the Global Budweiser Brewmaster Cup, four-time winner of the North American Zone Brewmaster Cup, and bronze-medal recipient for Goose IPA at the 2016 Australian International Beer Awards. Clearly a career built around excellence.
Today, Katie works with a global team charged with AB-InBev's supply chain management system, a system relied upon by over 300 facilities and nearly 100,000 employees worldwide. Katie's ability to manage small teams with global responsibilities makes her a tremendous asset, not only to AB-InBev but also to the International Council of Purdue Women.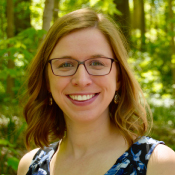 Molly Webb (A'14, MS A'15)
Financial Analyst, Rabo AgriFinance
Molly earned a bachelor's degree in food science in 2014 and a master's degree in agronomy in 2015. Her education helped her form a holistic understanding of agricultural systems and value chains from the field to the consumer. Molly currently works as a financial analyst for Rabo AgriFinance, where her knowledge is leveraged each day.In travels across the country and around the world, Molly has experienced the full reach and reputation of Purdue University. That reputation has served her well, giving instant credence to her expertise. She notes that these interactions have begun with people who were strangers but quickly become friends.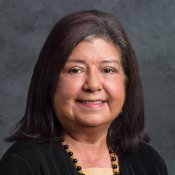 Ramona Quintanilla (S'86)
R&D Chemist (ret), Procter & Gamble
Ramona earned a bachelor's degree in Chemistry from Purdue in 1986. She earned a master's in Chemistry from San Diego State in 1989 and her PhD in Organometallic Chemistry from University of California, San Diego. Ramona worked for Procter & Gamble from 1995 to 2014 when she retired.Ramona has contributed to many civic, social and educational causes and institutions. At Purdue she has served the Purdue University College of Science, the Purdue Chemistry Department Advisory Committee and the Purdue Latino Alumni Organization. Other roles have included the American Chemical Society, the National ACS Minority Scholarship Program, Cincinnati Junior League and the University of Cincinnati Medical Center Patient and Family Advisory Council.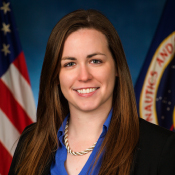 Kate Manning (T'14)
M.S., Science Communication and Public Engagement student, University of Edinburgh
Kate earned a bachelor's degree in Aeronautical Engineering Technology from Purdue in 2014. Upon graduation she worked for NASA at the Johnson Space Center in Houston for three years. She is now pursuing her master's degree in Science Communication and Public Engagement in Scotland and will graduate this year (2019). Kate expresses her excitement at the creation of the Council, and the opportunity to lead, "The idea of a Purdue alumnae network is exciting me because of the mentoring opportunities it will create. Mentoring is a great way for alumni to develop sustainable and life long relationships with the University – feeding into the idea of being a part of the "Boilermaker family." Your connection to Purdue shouldn't stop after you walk across the stage in Elliott!"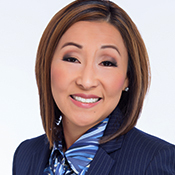 Jennifer Guidry (HHS'96)
Vice President, Global Health, Safety & Environment, Precision Drilling
Jennifer holds a bachelor's degree in Environmental Health Sciences from Purdue University, a Master's Degree in Organizational Leadership from Columbia Southern University and is a Certified Hazardous Materials Manager.
She volunteers with various professional and community organizations, including the International Association of Drilling Contractors (member of HSE&T and Human Factors program committees), Society of Petroleum Engineers (health, safety & environment advisory committee), Women's Energy Network, Pink Petro, American Society of Safety Engineers, Purdue Alumni Club of Houston and Delta Zeta Sorority.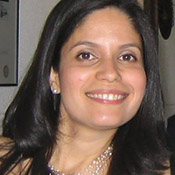 Cibelly Cabral-Schweizer (MS M'09)
Certified Human Resources Professional
Cibelly is a graduate of Purdue, Krannert School of Management, where she earned a Master of Science in Human Resources Management. Upon obtaining her degree she moved from Indiana to South Florida to take on a Human Resources role with NBCUniversal, Telemundo Network. A native of New York, Cibelly worked in the East Coast for several years before taking international assignments in the Czech Republic and Switzerland.
Cibelly then focused her efforts on volunteer work, family and professional development. She is now enthusiastic to reintegrate into the Human Resources field and is currently pursuing an Executive Certificate in Project Management + Six Sigma Green Belt. She is member of the Society for Human Resource Management (SHRM) and a SHRM Certified Professional.
She obtained her Bachelor's Degree in International Marketing from Baruch College in New York City and also studied in Middlesex University in London.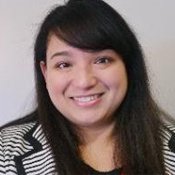 Almira Yllana (C
h

E'99)

Risk Management and Analytics, Accenture

Almira earned her bachelor's degree in chemical engineering in 1999. She has been elected president of the Purdue Alumni Club of Chicago in 2017 and 2018. In that time the club has raised over $10,000 for their scholarship endowment. And she has personally helped select worthy incoming freshmen to receive these funds. She is on the Women's Board of the Adler Planetarium, helping raise $1.7 million for STEM programs.

Almira's involvement with the Purdue Alumni clubs has allowed her to witness how the pride of Purdue alumni can unite and support individuals and groups. As women, we have strengths and character that we can take advantage of. As a Purdue Alumna, she believes that the members of the International Council of Purdue Women have the spirit and acumen to "change the game".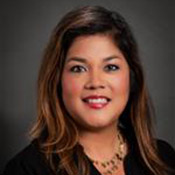 Ilenia Herrera-Lutz (LA'94, MA LA'97)
North America Diversity Campus Lead, Accenture, Chicago, IL
Ilenia is responsible for developing the strategic direction, structure, and execution of entry-level and diversity recruiting efforts in assigned universities and alternatively sourced applicants. Diversity focus includes Puerto Rico recruiting and national recruiting conferences. Ilenia enjoys mentoring students regarding their career options while encouraging them to maintain a big picture perspective as they wrap up their job search decisions. Ilenia is part of a team that is always looking for new ideas regarding recruiting initiatives to implement. Accenture is a global management consulting, technology services and outsourcing company, with 257,000 people serving clients in more than 120 countries.