The Founders Circle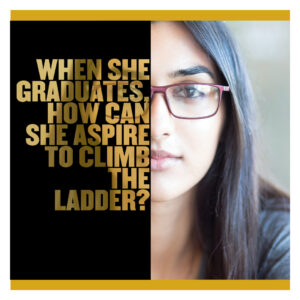 The Founders Circle offers a unique chance to contribute to an organization that provides mentorship and empowerment for other women.
The Founders Circle supports the underlying goals of the International Council of Purdue Women, an alumnae sisterhood that motivates, inspires, uplifts, and connects Purdue alumnae.
Council goals include:
Facilitate alumnae engagement — with one another, and the University
Develop and provide programs, content, and services that are personally, professionally, and intellectually valuable to alumnae
Foster a robust pipeline of internship and employment opportunities for alumnae and current female students
Identify alumnae who want to lead or serve in other volunteer roles for — or on behalf of — the University
Identify new female advocates, ambassadors, and supporters for the University and grow membership
Founders Circle members must be members of the Purdue Alumni Association and commit to a $2,500 contribution. This can be paid at once or over a five-year period. These generous contributions will lay the foundation for council programming and events — and endow a legacy that will impact generations of alumnae.
Benefits of the Founders Circle
Strengthen Local Chapters. Together, we're striving to build a global community starting at the one-on-one level. Through local chapters, virtual forums, and in-person events, Purdue women can build meaningful and lasting connections.
Assist Young Women Leaders. Provide mentorship and develop programming for PASE women and recent alumnae.
Support Education and Training Initiatives. Through workshops, retreats, and conferences, we'll work through the diverse topics facing women today: work/life balance, raising a family, continuing education, entrepreneurship, and more.
Share Your Story. Encourage other Purdue women by sharing insights from your life and experiences.
Build Global Connections. Help Purdue women reach one another throughout the world via virtual programming. By coming together, our diverse alumnae can share their perspectives — and together we can each learn and grow.
Leave a Legacy. Finally, to recognize your contributions, we will display the names of the first 150 Founders Circle members on our website and a permanent plaque on campus.
Your leadership, making a difference for the next generation
As part of the leadership of the Founders Circle, you will have front-line impact on the direction of the Council by supporting the direction of the Executive Advisory Board.
Set the priorities and agenda for the future of the International Council of Purdue Women in support of the Executive Advisory Board.
Set financial and local programming vision
Review monetary requests from local chapters
Provide guidance on priorities for areas of impact
Help others achieve the careers and lives they've always wanted by sharing your knowledge and insight.
Cultivate the next generation of leadership
Promote your areas of expertise — what uniquely interests you
Connect with young women eager for guidance and mentorship
Share your story with the help of the Purdue Alumni Association's award-winning marketing team.
Invite others to join and help grow this unique network
Share insight and wisdom that will help others while building your brand
Founders Circle Members
Chaney Abbott
Jennifer Baralli
Karen Bishop-Morris
Beth Bostwick
Diana Chiscon-Floyd
Shannon Clements
Ariella Divizio
Wendy Dukes
Jennifer Esposito
Kelly Filkowski
Elizabeth Garner
Toni Garza
Jill Gough
Jennifer Guidry
Kathleen Sarpy
Ilenia Herrera Lutz
Eva Huerta-Pavia
Susan Istock
Martha King
Kelly Klocke
Giovanna Krozel
Maril MacDonald
Melissa Nesmith-Vester
Katherine Pope
Ramona Quintanilla
Martha Rees
Katie Rippel
Andrea Simpson
Rochelle Volpp
Carrie Waszak
Almira Yllana