Transition with Support
A program for women exploring new life chapters
Time for a change of direction? Are you ready to reinvent yourself or amplify your trajectory?
How we navigate and experience transition can make all the difference. Yet we often find ourselves alone in the process — without guidance or structure.
Regardless of what brought you to this place, taking time to retreat from daily activities and give undivided attention to your goals and vision is a necessary step for reinvention and rejuvenation.
Join with other Purdue women this August. Together, we'll engage in a six-week online program led by Retreat, Reinvent, Recharge. Webinars begin August 22 and conclude September 26.
We'll move through this experience together, exploring who we want to be and how to create lives that express our unique visions for ourselves and our futures. At the end of the course, we will leave with personal transition plans and actionable ideas.
Enrollment is open to Purdue Alumni members and nonmember alumnae who are purposeful, values-driven women looking to enhance their influence and make a change in their lives.
Course participants receive:
Six live webinars of instruction and learning
Personalized responses to submitted learning activities from presenters
An electronic resource book that includes all reflection activities and an individual transition plan that can be used for follow-up coaching by Purdue coaches
Access to recordings of the webinars for three months
What other women are saying
"This class helped me organize aspects of my future in new ways. I've already made shifts and experienced exciting impact from the work I've been doing." — Julia W.
"This course will seriously disrupt your former point of view and give a leg up to any transition. Be prepared — it's likely to open your mind to all possibilities. This is a fantastic opportunity for change." — Linda P.
"This course was fantastic! Well managed and relevant with great takeaways. So much wisdom packed into the experience." — Shannon M.
Program Details
Format: Webinar
Audience: Women
Sessions: Six sessions every Thursday starting August 22
Times: Noon or 8:00 p.m. (EDT)
Cost: $225 for members; $275 for nonmembers (includes a discounted PLUS-level membership)
Registration closes August 21 — limited spots available. Classes start August 22.
Our Partner

Retreat, Reinvent and Recharge is specifically designed to give you tactical steps to navigate a successful transition. Their programs provide a simple retreat from the daily fray. They help you connect with your past successes, define your essential questions, and establish your identity for moving forward. And finally, they support you in managing your energy and connecting you to a community of like-minded women.
Presenters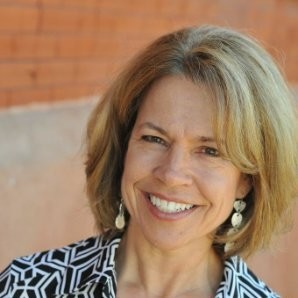 Maureen Breeze
Maureen Breeze, an International Coaching Federation executive coach, has facilitated trainings and workshops in Europe, Asia, and North America and is a trainer and consultant teaching leadership and management development for her company, Cultivage.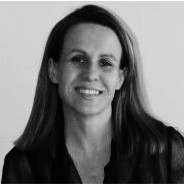 Annette Watkins
Annette Watkins has decades of research and corporate experience having worked throughout Asia and Australia. Based in Western Australia, Annette supervises PhD candidates researching the career path of women.
The International Council of Purdue Women
Want to tap into the power of more than 250,000 accomplished Purdue alumnae? The International Council of Purdue Women endeavors to advance the pursuits of women at any stage of their careers and life journeys through meaningful engagement, impactful mentorship, special events, and transformational programming.