Northern Lights and the Northern Migration
September 20–25, 2020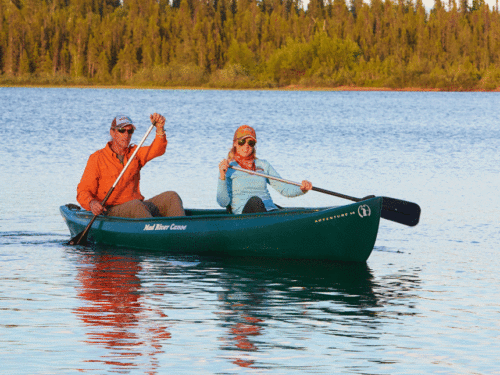 Join us on this five-night journey to the great Canadian north for a once-in-a-lifetime eco-adventure. Relish pristine views of the Northern Lights that will leave you breathless!
Admire the surrounding landscape sculpted thousands of years ago by retreating glaciers. Choose from a variety of outdoor activities including white-water rafting, mountain biking and fishing. Experience true Canadian hospitality during stays at Four Points by Sheraton Winnipeg International Airport (1 night) and Gangler's North Seal River Lodge (4 nights) in Northern Manitoba—an exclusive property renowned for its extraordinary service and cuisine—situated approximately 200 miles from the nearest road and accessible only by air. This stretch of untouched water and wilderness—spanning over 7,200 square miles—features 12 river systems that merge to form more than 100 lakes as well as the North Seal River.
Enjoy guided tours and lectures led by local naturalists—including resident biologist, Dr. Brian Kotak, and First Nations guides—specializing in the region's geology, geography, flora and fauna, and indigenous communities. Participate in workshops directed by a local professional nature photographer to learn techniques for optimum aurora, wildlife, and landscape photography.
Don't miss this unique opportunity!
Tour Operator: Orbridge
Pricing: preliminary price: $5995 per person
Next Steps
We will happily send you brochures listing included features, itineraries, and pricing. Questions or ready to make a reservation? We're just a phone call away! Call Mary MacDonald at 800-414-1541 or 765-494-5175, or email alumnitravel@purdue.edu.