Southeast Alaska by Small Ship
July 31–August 7, 2020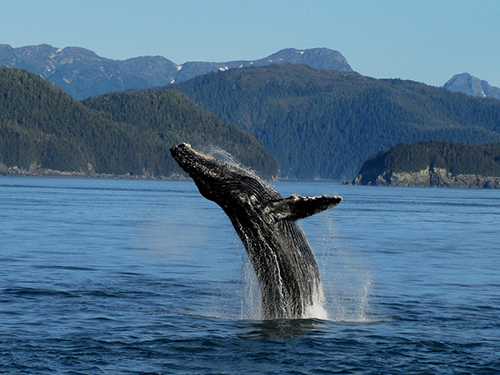 Please join us for a summertime expedition through some of nature's more secluded landscape aboard the Admiralty Dream, a delightful 66-passenger expedition ship.
Accompanied by expert naturalists including an Orbridge Expedition Leader, learn surprising details about animal behavior, glacier activity, and the wealth of natural spectacles along the protected waters of the Inside Passage.
Learn about Alaska's culture and living history during a visit to the Alaska State Museum and from a Native Huna Tlingit Cultural Heritage Guide at Glacier Bay National Park. Visit Mendenhall Glacier Visitor Center and a salmon hatchery. Take a guided tour of the Norwegian fishing community of Petersburg.
Joined by a Park Ranger, cruise the pristine waters of Glacier Bay National Park and Preserve to see the sanctuary's deep fjords, tidewater glaciers, and snow-capped mountain ranges.
Tour Operator: Orbridge
Pricing: $3,495 per person, plus airfare
Next Steps
We will happily send you brochures listing included features, itineraries, and pricing. Questions? We're just a phone call away! Call Mary MacDonald at 800-414-1541 or 765-494-5175, or email alumnitravel@purdue.edu.
To make a reservation with Orbridge, please call 866-639-0079.