Lehigh Valley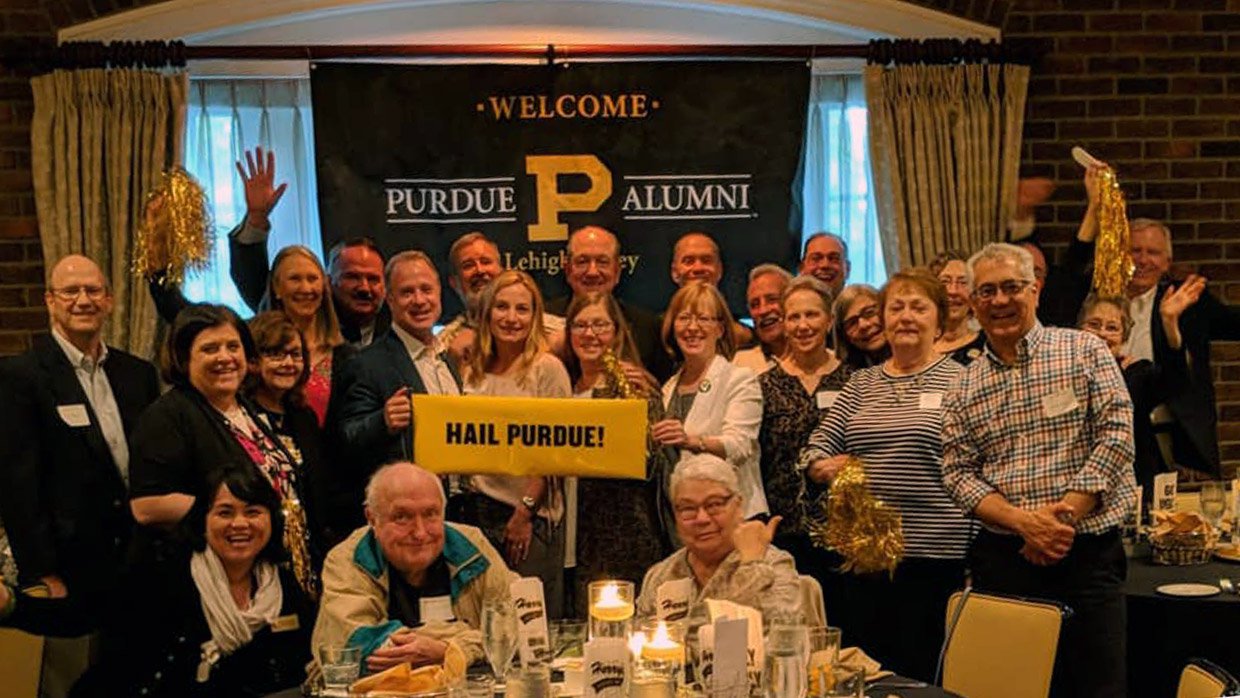 The Purdue Alumni Association has 125 alumni clubs around the world. The club network is a great way to meet other Boilermakers, keep informed of campus activities and show your Purdue pride.
We hope you will consider becoming a member of the Purdue Club of the Lehigh Valley and a member of the Purdue Alumni Association. Please feel free to call or email with any questions you may have. Hail Purdue!
Scholarships
The Purdue Alumni Club of the Lehigh Valley is proud to announce an academic scholarship program for incoming Purdue students living in the greater Lehigh Valley area. The scholarships are provided by Purdue alumni and friends who have generously donated to support the next generation of Boilermakers in our geographical area. We are continuing a long tradition of providing scholarship money to area students who have chosen Purdue University. Our scholarships are currently $1000.
Applications are due by March 15, 2020, and will be awarded on or before May 1, 2020, for the 2020–2021 academic year. Students who have received other scholarships are eligible to apply.
Recipients of the 2020 scholarships will be recognized at the annual Purdue Alumni Club of the Lehigh Valley dinner and there is no charge for a student to attend.
Please click here to apply.
Questions?

Contact our Scholarship Chair, Kathy Kinsey at KINSEYKO@airproducts.com
We hope to hear from you soon! Hail Purdue!
Events