Purdue Alumni Association

We're headed to Nashville!
Learn More
Don't go to Music City alone! Purdue Alumni offers big savings.
News & Events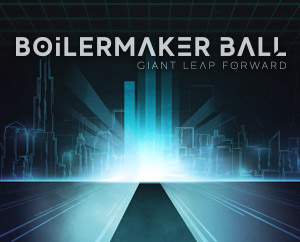 Boilermaker Ball
Prepare for a system upgrade at the 12th annual Boilermaker Ball on Saturday, February 23, 2019. The countdown is on — leave behind your current dimension, and enjoy a radically enhanced night of high-tech futurism as we imagine the world in 2169. Activate your reservation today, and redirect your trajectory to the Indianapolis Marriott Downtown.
Learn More
150 Years of Baseball
What's better than celebrating 150 years of Purdue? Celebrating 150 years of Major League Baseball at the same time. The Purdue Alumni Association is pleased to bring you a member-exclusive course available in partnership with Purdue Global. Explore 150 years of professional baseball, and how America's favorite pastime connects with history, culture, civil rights, and more.
Play Ball!
Small Steps, Giant Impact
Follow us on social media to stay connected @purduealumni